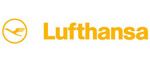 New Management at AeroLogic
Vrsta objave: Kadrovske promjene
---
New Management at AeroLogic
Josef Moser and Wolfgang Raebiger to be appointed new Managing Directors of DHL Express
and Lufthansa Cargo joint venture as of 1 May, 2017
As of 1 May 2017, Josef Moser, previously Head of Flight Operations and Crew Training, will take
over as Chief Operations Officer and Accountable Manager at AeroLogic GmbH. At the same time,
Wolfgang Raebiger, previously Captain and Head of Fleet at Lufthansa Cargo, will take over as new
Chief Financial Officer in the senior management at AeroLogic.
The previous Managing Director Ulf Weber will be leaving the company at his own request on 30
April to pursue a new challenge. The shareholders would like to thank him for his great work and
wish him the best of success in his future endeavors. Markus Niedermeyer, who was also part of the
Management as Authorized Officer, will remain his role as Head of Administration for several months
in order to ensure a smooth transition, before taking over a new management position at Lufthansa
Cargo.
AeroLogic GmbH
AeroLogic GmbH is a joint company owned by DHL Express and Lufthansa Cargo AG, each with 50 percent shares. The company was founded in September 2007 with headquarters in Schkeuditz/Leipzig and emerged from the joint venture started between the two partners in 2004. AeroLogic operates eight Boeing 777 freighters. The freight capacities of AeroLogic are used by DHL Express and Lufthansa Cargo. The two companies are also responsible for sales, warehousing and handling.

Media contact
Lufthansa Cargo AG
Communications
Frankfurt Airport, Gate 21
D-60546 Frankfurt am Main
Andreas Pauker
Phone: +49 69 696-95537
Fax: +49 69 696-9891123
andreas.pauker@dlh.de
---

10.04.2017. » Slika 2.


download Wolfgang-Raebiger_Chief-Financial-Officer.jpg [2528,35 KB]

10.04.2017. » Slika 1.


download Josef-Moser_Chief-Operations-Officer-and-Accountable-Manager - Kopie.jpg [859,97 KB]